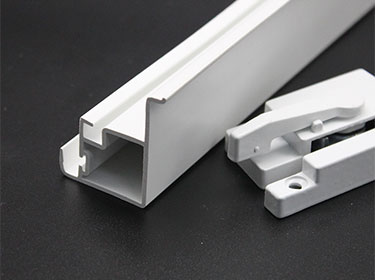 PE wax—external lubrication when extrusion.
Stearic acid-- internal lubrication when extrusion.
Calcium Carbonate--- helps decrease surface energy and improves surface finish. In addition, when the particle size is carefully controlled, CaCO3 helps increase both impact strength and flexural modulus (stiffness).
Stabilizer--- enhances stability of profile and helps to postpone plasticizing. Also this is one important process of making sure 100 percent lead free on uPVC profiles.
Anti-oxidants--- stabilize PVC against degradation.
UV-stabilizers---additional protection against sunlight. This is an absolutely necessary material for profiles.